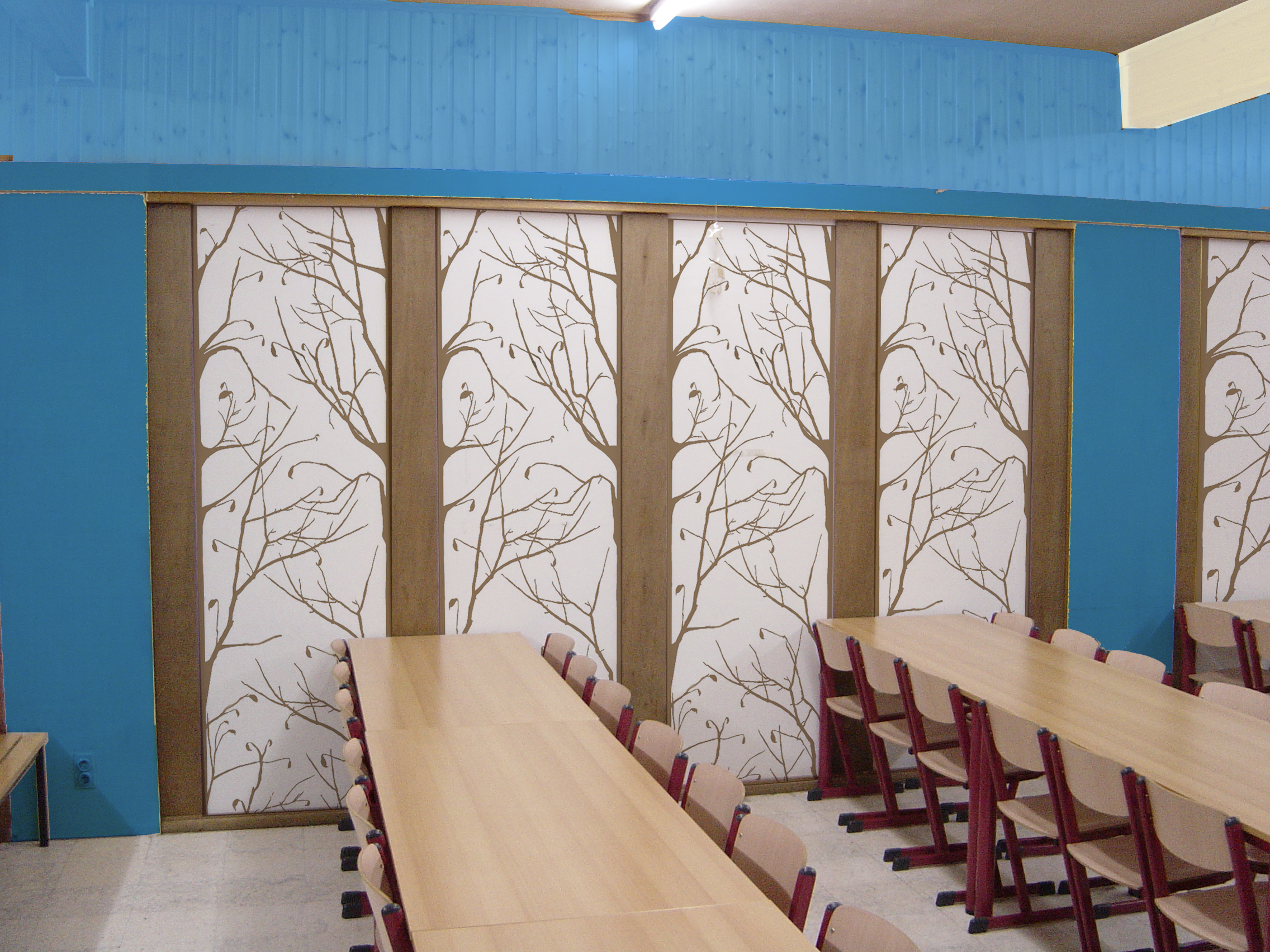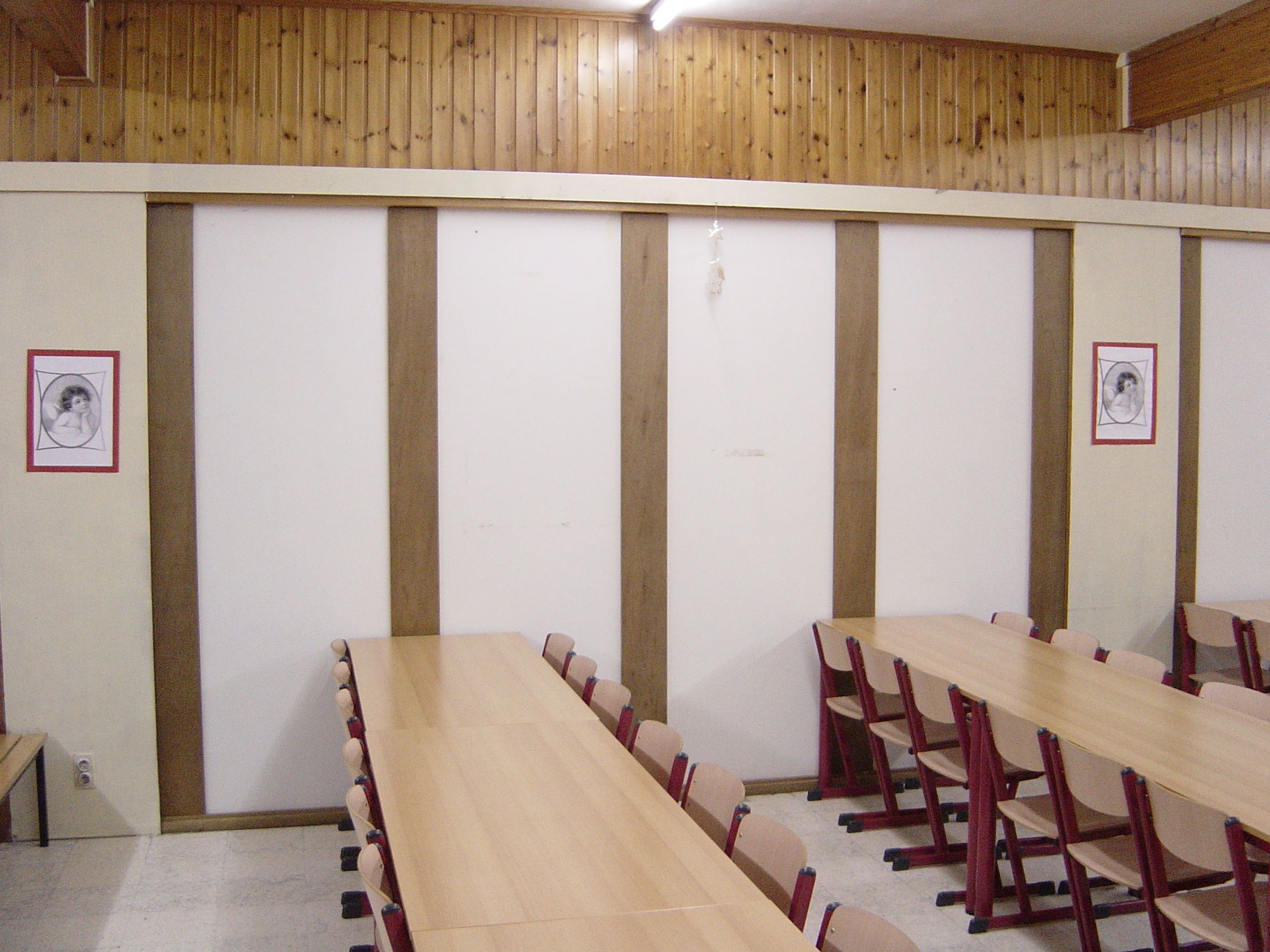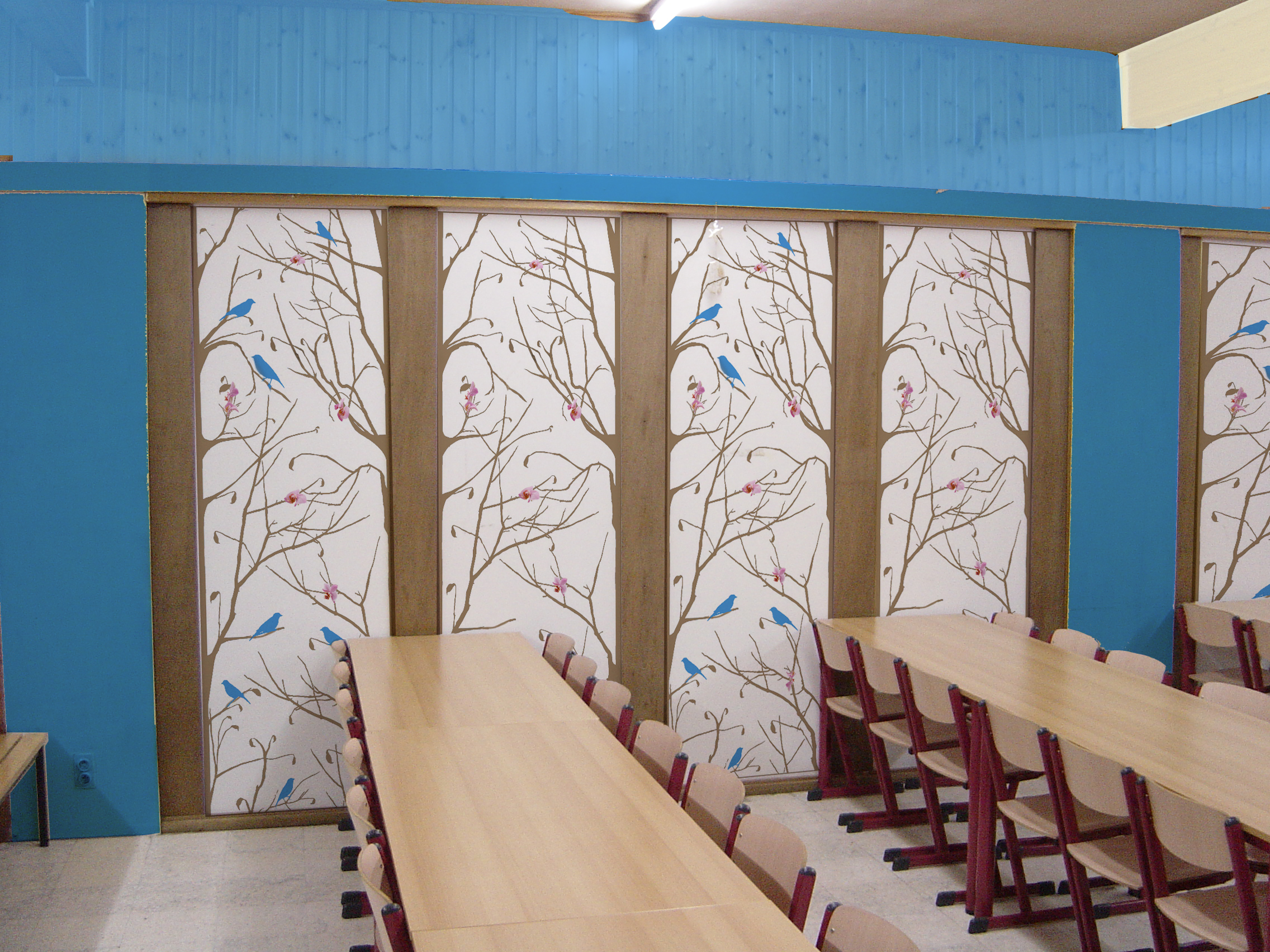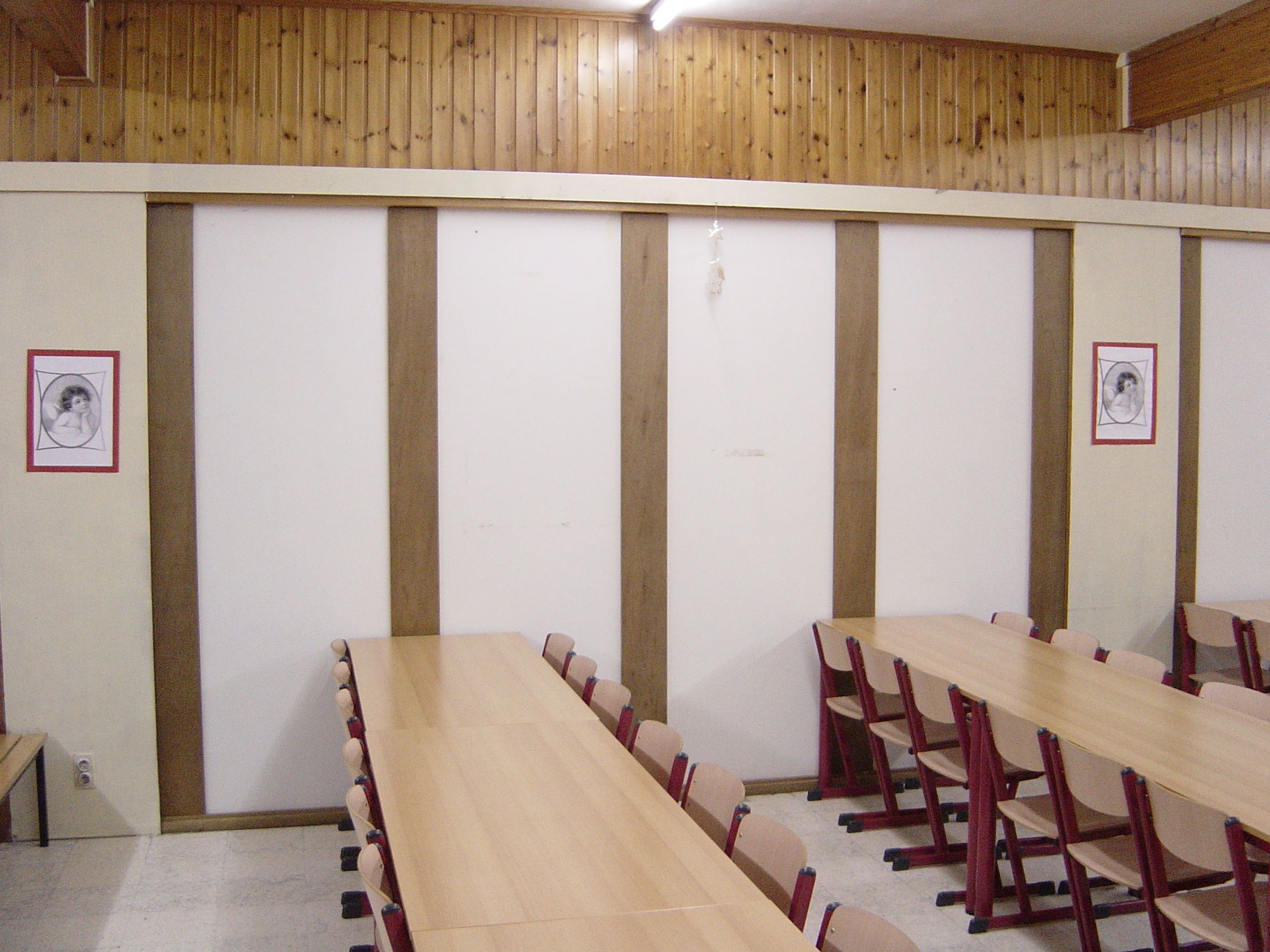 School cafeteria
This school cafeteria needed some new interior. After asking what the children from the school want, they choose the 'nature' theme.
Some ideas came up, like changing side panels that change with the seasons.
During wintertime, the trees has almost no leaves.
During spring time, the fun part is adding blossoms and blue birds on the tree with rubber paint (easy for removing after every season).
Depending on which season, it's easily changed what you want on those panels.